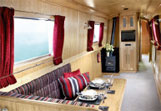 Wide choice of styles and layouts
Personalise with a choice of finishes and extras
Choose your length in 1 foot increments up to 70 foot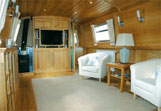 Layout that can be tailored to your needs
Choice of design to suit your style
This is living without compromise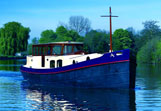 Luxurious cruising for inland waterways or coastal waters
Spacious accommodation and stunning wheelhouse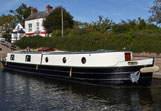 The Brigantine
A brand new VAT qualifying, 60x12 liveaboard designed for canal, river and continental cruising

Official suppliers of:




QUICK SEARCH
New & Used Boat Co NEWS
Free Bow Thruster on new orders of Hanbury Range Fully Fitted Boats
We have a fabulous Special Offer on the Hanbury Range of Fully Fitted boats. On new orders, where the deposit is paid in July or August, we are offering a FREE Bow Thuster upgrade. Whether you order a narrowbeam Swallowtail or Peacock, or a wide beam Monarch or Emperor, you will receive a Bow Thruster free of charge. The Hanbury Eurocruiser comes with a Bow Thruster as standard, so customers who place a deposit for a new order will be entitled to a free Engine Upgrade instead.
For more information, or to find out about our next available delivery slots, please contact Hanbury Wharf on 01905 794445 or Mercia on 01283 707357.
Please note - This offer is cannot be used in conjunction with any other offer, and is not ...read more
Buy With Confidence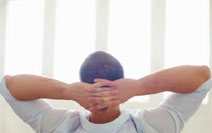 Watertight warranties and a superb after-sales service from our dedicated team of mobile engineers, helping you anywhere in the UK.Read more
Helpful Advice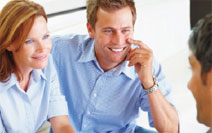 Whether you're a first time buyer or an 'old hand', we're here to help. Visit, call or click on useful advice and discover more.
Stay Up-To-Date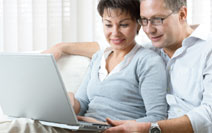 Sign up to receive our FREE email newsletter and stay up-to-date with what's new, what's happening and what people are saying. Sign up now.